Dental Implants Wangaratta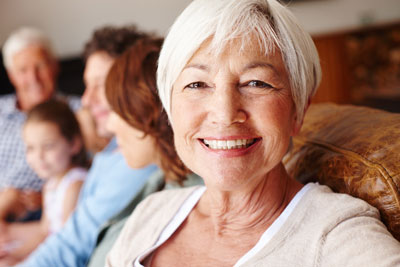 The simplest way to replace missing teeth is with a dental implant, which is a long-lasting modern solution for tooth replacement. You'll be referred to a highly qualified specialist for your surgery to ensure consistent outcomes, then return to Michelson's Dental Surgery to have your implant restored with a crown, bridge or denture.
Dentist Dr Wilson Chen has a special interest in dental implants and has experience with the best dental implant systems available around the world. You can achieve a confident, beautiful smile with dental implants, knowing that your teeth look completely natural.
What Are Dental Implants?
A dental implant is a titanium implement that is surgically placed in your jaw bone. Once the site has been healed, a crown, bridge or denture can be affixed to it. It looks and feels like a natural tooth, making it the perfect solution to address a range of dental needs.
Are You a Candidate?
Dental implants will last a lifetime with the proper care. Not every patient, however, is a suitable candidate for them. For example, some with a low bone density may not have space for an implant to be placed.
Our dentists can evaluate you and be sure that your case is appropriate for dental implants before proceeding. If not, we offer several other options to replace missing teeth.
Learn More
Give your self-esteem a boost by replacing your missing teeth. Contact us today to learn more about dental implants or to book your consultation!
CONTACT US »
* Any invasive or surgical procedure may carry risks. Before moving forward, it is recommended that you seek a second opinion from an appropriately licensed medical professional.

Dental Implants Wangaratta | Michelson's Dental Surgery | (03) 5721 8033