Extractions Wangaratta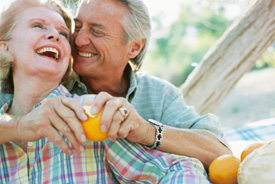 At Michelson's Dental Surgery, we believe in conservative dentistry that preserves your original teeth. Our experienced and caring team understands that it's vital to keep them whenever possible. In some cases, however, it may be necessary to have them extracted. We'll explore all your options first, such as a root canal, which can save the tooth. If not appropriate for your situation, we can provide a careful, gentle extraction.
An Experienced Dental Team
All of our dentists have years of experience in performing delicate extractions, including wisdom teeth ones. You can feel confident that we're well-versed in even complex extractions. We'll numb you before getting started and ensure that you cannot feel anything. Once treatment begins, we'll work carefully and efficiently to complete your procedure.
Wisdom Teeth Extractions
Wisdom teeth are the last to erupt in the mouth. As the back molars, they may break through improperly due to a lack of space in the mouth. If they do erupt correctly, they may be difficult to keep clean, resulting in tooth decay or infection that may spread to neighbouring teeth. For that reason, we suggest that you have your wisdom teeth evaluated with a thorough examination, including X-rays.
Once completed, we can assess the placement of your wisdom teeth and make our best recommendations to you for treatment.
Dental Solutions for All
Are you in pain? Do you want to know what all of your treatment options are? Contact Michelson's Dental Surgery today to schedule your consultation.
CONTACT US »
* Any invasive or surgical procedure may carry risks. Before moving forward, it is recommended that you seek a second opinion from an appropriately licensed medical professional.

Dental Extractions Wangaratta | Michelson's Dental Surgery | (03) 5721 8033