We Care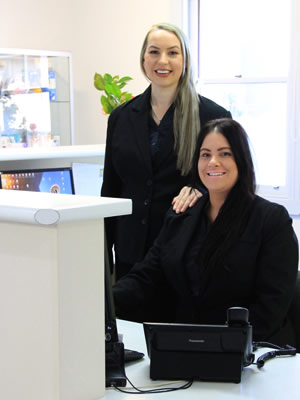 At Michelson's Dental Surgery, we make it our daily mission to help our patients to accept the best care possible and to invest in dentistry that not only improves their dental health, but also their overall quality and satisfaction in life.
We believe in building strong, long lasting relationships with all our patients by treating each and every patient fairly and with the highest level of professionalism, empathy, dignity, respect and kindness.
We understand dental procedures are performed in a very personal and intimate space, and sometimes they can even feel slightly intimidating. That's why we place great value in building trust and rapport with our patients to make them feel safe and comfortable in our surgeries.
Our team of highly qualified and motivated dental clinicians strive for daily clinical excellence by providing treatment with the utmost care and precision, using dental materials and equipment of the highest quality.
We will dedicate ourselves towards providing a friendly, positive, supportive, educational and stimulating environment, where patients of all ages and walks of life feel welcome and at ease.
We also take pride in serving our community through preventive dentistry, educational programs and other outreach and charity projects.
In order to achieve all these goals, we have a wonderful team of dedicated and highly trained support staff who work diligently and in harmony to create a practice that operates smoothly and efficiently.
We are always looking for ways to reach and help more patients. If you feel we have treated you well, please recommend your family and friends to come and see us. This is the greatest compliment we can receive!
- The team at Michelson's Dental Surgery

About Michelson's Dental Surgery | (03) 5721 8033