Preventative Care Wangaratta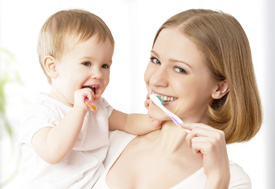 You do what you can to keep your teeth in good shape by brushing, flossing, minimising your sugar intake and eating nutritious foods. Regular dental checkups are also essential when it comes to enjoying a gorgeous and healthy smile over your lifetime. The team at Michelson's Dental Surgery understands that prevention is better than cure. With biyearly visits, you'll enjoy the best possible oral health.
At your appointments, our warm and friendly staff helps you feel relaxed and comfortable. We're committed to providing the highest level of customer service along with excellent dental care. Your wants and needs are our top priority, and we are dedicated to creating long-lasting relationships with each patient we see.
The Importance of Comprehensive Checkups
Common diseases such as dental caries (tooth decay), periodontal disease (gum disease) and cracked teeth may not present with any symptoms until they reach a severe stage. By having your teeth checked regularly and treatment done promptly, you will save yourself from needing more complicated treatment and prevent the risk of losing teeth in the future.
Regular dental appointments at our practice include
A clean and scale
A full examination of your gums and teeth
Intra-oral X-rays and photographs (if required to assess your oral health)
Oral hygiene advice
How Can We Help You?
If further treatment is needed, our friendly dentists will provide you with a detailed treatment plan, including an in-depth explanation of all available treatment options. Contact us today to schedule your first appointment!
CONTACT US »

Preventative Dentistry Wangaratta | Michelson's Dental Surgery | (03) 5721 8033