Dentures Wangaratta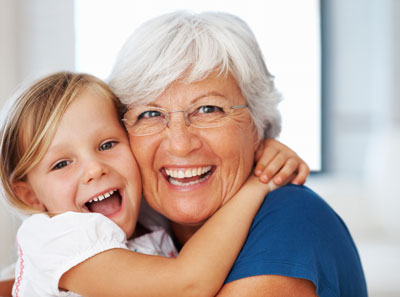 Do you have missing teeth that make eating your favourite foods and speaking difficult? Would you like to be able to smile without feeling self-conscious? If yes, dentures represent an effective and affordable solution that help to not only restore your smile but also your confidence. At Michelson's Dental Surgery, we feature an array of denture appliances to replace several teeth at a time.
Comfortable and Customised
Our experienced dentists will help ensure that your dentures are durable and comfortable. We use an Australian dental lab, allowing us to provide customised dentures that are colour-matched to blend in seamlessly with your other teeth. These natural-looking dentures are often mistaken for real teeth!
What Does the Process Involve?
During your first appointment, an impression of your teeth will be taken. If you require immediate dentures, your dentist will perform the necessary extractions and provide you with a temporary denture which will help facilitate the healing process.
If you are missing several teeth in the upper or lower jaw, partial dentures can be a great option to replace those teeth. A partial denture can be fabricated to attach to your existing teeth with durable clasps that ensure comfort and stability.
Implant Supported Overdentures
In cases where there is insufficient gum support for full dentures, implant supported overdentures can be a great alternative. To stabilise your dentures, dental implants can be placed in your jaws to act as anchor points. The overdenture is then fabricated to fit precisely into those attachment components. If you are frustrated with a loose-fitting denture that moves when you speak or eat, an implant supported overdenture could be the solution you are looking for!
How Can We Help You?
Contact us today to book a consultation to find out how dentures can improve your smile. We accept private health insurance and offer convenient financing options.
CONTACT US »
* Any invasive or surgical procedure may carry risks. Before moving forward, it is recommended that you seek a second opinion from an appropriately licensed medical professional.

Dentures Wangaratta | Michelson's Dental Surgery | (03) 5721 8033