Veneers Wangaratta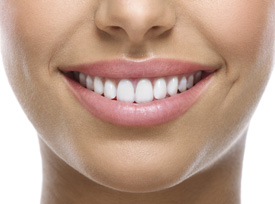 If you'd like to dramatically make over your smile, custom-created dental veneers are available at Michelson's Dental Surgery to give a perfectly aligned look. A veneer is a thin porcelain shell that is bonded onto the surface of existing teeth, minimising issues such as
Chipped teeth
Crooked teeth
Crowded teeth
Discolouration
Uneven teeth
Our veneers are designed and fabricated in a high-quality, Australian owned and operated dental laboratory.
What to Expect
At your first appointment, we'll create a model that shows the shape, size and colour of the desired veneers. You'll know exactly what your veneers will look like before deciding to proceed.
Your teeth will be prepared for your veneers and the model created, at which time you'll receive a set of temporary veneers you can wear until your permanent ones are ready. Once the laboratory sends them to us, we'll bond the veneers permanently in place.
Preserving Your Veneers
You want your veneers to last as long as possible. We recommend that you not use your teeth to open packages or bite hard substances such as ice or lollies. Though the porcelain is durable, it can chip if you're not careful.
People who grind or clench their teeth at night may want to consider a protective mouth guard worn during sleeping hours to safeguard their veneers.
Keep in mind that though veneers are stain-resistant, surface discolourations may still occur, so you might want to limit your intake of tea and coffee. Otherwise, your veneers Wangaratta can be cared for like natural teeth, with regular brushing, flossing and biyearly dental checkups.
Explore Your Options
If you've been considering making alterations to your smile, we're here to help you. Contact us today to schedule your appointment! We'll go over all possible options to meet your goals.
CONTACT US »
* Any invasive or surgical procedure may carry risks. Before moving forward, it is recommended that you seek a second opinion from an appropriately licensed medical professional.

Dental Veneers Wangaratta | Michelson's Dental Surgery | (03) 5721 8033