Traditional Braces Wangaratta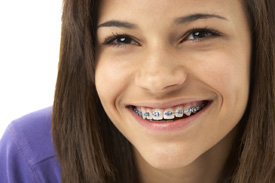 Effective and time-tested, conventional metal braces represent one of the most affordable and popular ways to straighten teeth. Kids, teens and adults all can improve their smile with traditional braces, which are now lighter in weight versus the more cumbersome braces of the past. In fact, thanks to dental technology, today's metal braces are more comfortable and smoother.
More Than a Gorgeous Smile
By straightening your teeth, you can speak, bite and chew more effectively, as well as show off an aesthetically pleasing smile. Additionally, with more aligned teeth, brushing and flossing are easier than ever, which will keep decay at bay.
Another advantage of traditional braces is that they're highly affordable. Though you may picture the metal braces of the past, today's braces are much lighter in structure and weight than they were years ago.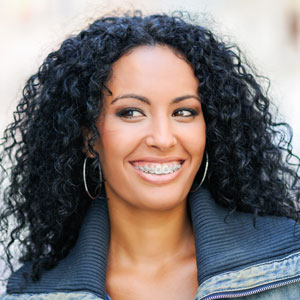 Types of Issues Braces Can Address
If you have one or more of the following tooth or oral concerns, braces could be an ideal solution for you:
Crooked or crowded teeth
Jaw problems
Misaligned teeth
When an improper bite isn't corrected, issues such as tooth decay, bone loss surrounding teeth, gum disease, abnormal tooth wear, speech and chewing difficulties and more can occur.
How Are Braces Applied?
Your dentist at Michelson's Dental Surgery will affix stainless-steel brackets to your teeth using a type of bonding cement. A slender wire, which is connected to each tooth bracket using o-rings, is used to link the brackets. The rings are made of elastic rubber bands, and you can customise your look by selecting what colour of bands you'd like each month. Over time your teeth will shift into their optimal positions.
FAQ
How Much Do Traditional Braces Cost?
If you're looking for one of the most affordable ways to straighten your teeth, traditional braces are it! The cost is dependent on how much tooth movement is necessary to achieve results. Your dentist can provide an estimate of treatment cost.
How Long Does It Take to Get Results?
Treatment time can vary depending on your case. Typically, it takes one to three years.
What to Expect
Once we have evaluated your oral health and determined that traditional braces are the best approach to approving your goals, we'll get started on the procedure of placing them. Stainless-steel brackets will be attached to your teeth. The brackets are linked together with a thin wire using an O-ring, which looks like a tiny round elastic. You can choose which colour you'd like and get as creative as you desire!
Schedule Your Appointment
Contact Michelson's Dental Surgery today to schedule your evaluation!
CONTACT US »
* Any invasive or surgical procedure may carry risks. Before moving forward, it is recommended that you seek a second opinion from an appropriately licensed medical professional.

Traditional Braces Wangaratta | Michelson's Dental Surgery | (03) 5721 8033