Sedation Dentistry in Wangaratta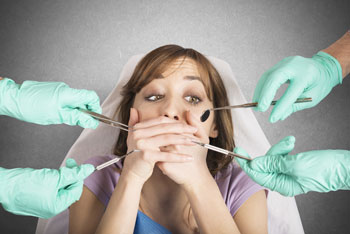 General Anaesthesia
Have you ever felt anxious about visiting the dentist? If you require dental treatment but are unable to complete your procedures with the help of nitrous oxide, you may be a candidate for treatment under general anaesthesia.
FAQ
Which procedures do you offer under general anaesthesia?
Treatment such as examinations, scale and cleans, extractions and fillings can be completed while under general anaesthesia. We'll have an initial consultation between you and a dentist to determine which treatment you require.
Who can receive general anaesthesia?
Young children or adults with certain medical conditions may be suitable for general anaesthesia. It's also appropriate for people with severe dental anxiety.
Where is the treatment administered?
You'll be treated at the Wangaratta private hospital. Their team of highly skilled anaesthetists will organise your general anaesthetic day procedure.
Find out more about how we'll keep you comfortable during your care. Contact Michelson's Dental Surgery today!

Happy Gas Sedation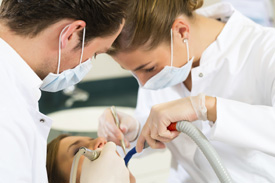 At Michelson's Dental Surgery, we pride ourselves on providing comfortable dental care for all ages. We offer a variety of dental solutions for each member of your family. If you require an extra measure during your treatment, nitrous oxide sedation is available, which is also commonly known as happy gas.
What to Expect
A breathing mask will be placed over your nose. You'll inhale the gas for 2-3 minutes, putting you in an extremely relaxed state. You remain fully conscious, which makes it a safe option for everyone, including children. There are no harmful side effects involved.
Schedule Your Appointment
If you're ready to improve your smile or maintain your good oral health, contact our team today! We'll be happy to get you scheduled or discuss which of our services will help you achieve your goals.
CONTACT US »
* Any invasive or surgical procedure may carry risks. Before moving forward, it is recommended that you seek a second opinion from an appropriately licensed medical professional.

Sedation Dentistry Wangaratta | Michelson's Dental Surgery | (03) 5721 8033