Root Canal Treatment in Wangaratta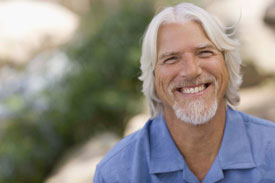 At Michelson's Dental Surgery, our team focuses on providing a comfortable, positive experience at every visit you have with us. We offer a multitude of services to assist you and the rest of your family. Once we evaluate your oral health and determine that you require further treatment, we'll discuss all possible options with you so that you can decide how to proceed.
When a Root Canal Is Appropriate
In the case of a tooth where decay is deep and affects the nerve of the tooth, we offer root canals that will save you from resorting to an extraction.
The nerve supply of the jaw runs to each tooth, providing it with blood flow. When decay has gotten into the nerve, it dies out and results in an infection. If you have an infection or an abscess, a root canal is generally the best course of action. It is usually necessary in the case of teeth that have
Decay
Fractures
Infection (abscess)
Nerve damage
Toothaches
Trauma
The Procedure of a Root Canal
The decay is removed from the nerve and the chamber to the nerve sealed off so that the bacteria cannot re-enter the area.
We want you to enjoy stress-free dental care with minimised discomfort. Our range of sedation options is available to you to ensure that you stay relaxed throughout your procedure. We will only proceed with treatment once you are completely numbed. Having a root canal is likely more comfortable than you might have imagined and will provide the pain relief you've been hoping for.
Get Started Today
If you're concerned about a pain you've been experiencing in your teeth, or want to continue your good oral health with a checkup, contact us today. Our friendly team will be happy to get your first appointment scheduled.
CONTACT US »
* Any invasive or surgical procedure may carry risks. Before moving forward, it is recommended that you seek a second opinion from an appropriately licensed medical professional.

Root Canals Wangaratta | Michelson's Dental Surgery | (03) 5721 8033