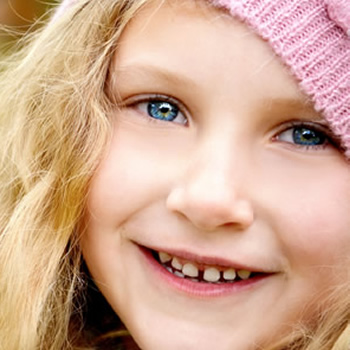 Helping our young patients achieve and maintain healthy smiles free of decay is one of our greatest passions. At Michelson's Dental Surgery, we provide a friendly and welcoming environment so kids of all ages can feel comfortable getting the dental care they need. We even offer children "free rides" in the dental chair so they'll look forward to their checkups.
What to Expect During Appointments
As prevention is always better than cure, we'll assess your child for oral health concerns, detecting potential problems early when they're less costly and complex to address. We also will educate your child about proper oral hygiene habits and more. We offer the following children's dentistry services:
Together, we'll ensure that your child has a comfortable, pain-free experience, so they look forward to their next visit to our office. At the end of their appointment, we'll give your child a hygiene gift pack that they can use to keep their teeth and gums healthy.
The Child Dental Benefits Schedule (CDBS)
Did you know that we accept patients who are eligible for the CDBS? Benefits include up to $1000 in dental services. These include checkups and exams, X-rays, clean and scale, fillings, sealants and extractions over two consecutive years. Children between the ages of 2-17, who are covered by Medicare benefits, typically qualify.
With the upcoming school holidays starting 1 July, now is the perfect time to book your child's appointment. Contact us today. We look forward to helping your child smile brighter now and for a lifetime!
* Any invasive or surgical procedure may carry risks. Before moving forward, it is recommended that you seek a second opinion from an appropriately licensed medical professional.